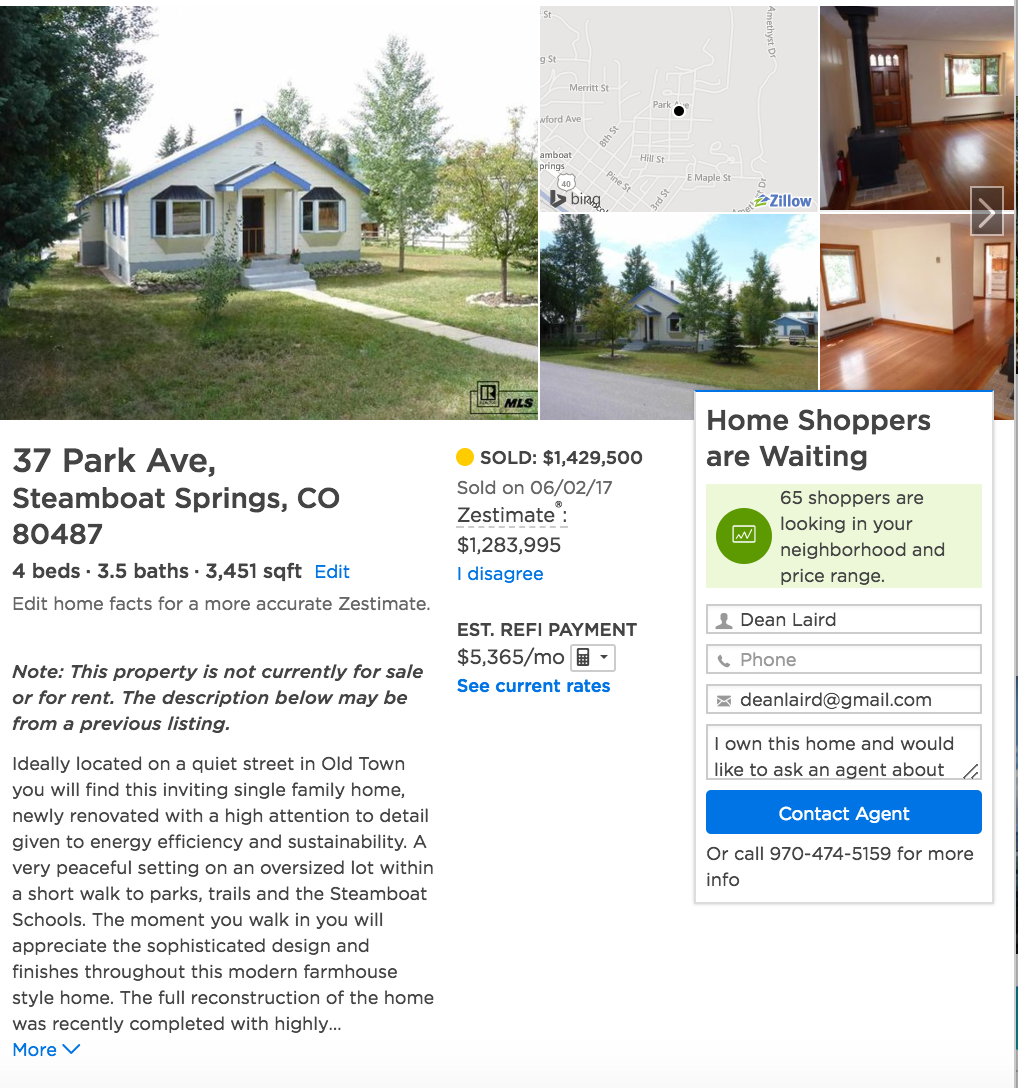 How much do you trust Zillow? Here's just one example why you just may want to call local Steamboat Springs real estate broker Dean Laird for a complete market analysis. Whether selling or buying, many factors play into an estimate of real estate value in Steamboat Springs.
Zillow lists a June 2nd, 2017 house sale on 37 Park Avenue for $1,429,500. but its easy to argue their Z -estimate at $1,283,995 is a bit off. They got the sales price right at $1,429,500, but check out the house that actually sold (below left) listed at $1,550,000.
Other than the fact that is particular home was brand new inside and out, the location downtown, style and new construction all boosts the value over what Zillow thought it was worth.
Whether buyer or selling real estate in Steamboat Springs, ask Dean (970-846-8284) for a market report.