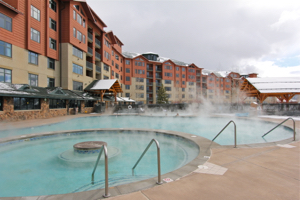 If you were looking to get your foot in the door to the Steamboat real estate market today on the low end of the price scale, the Steamboat Grand 1/8th shares offer 6-7 weeks per year of ownership on a rotating calendar. If your schedule isn't flexible, then whole ownership may be better for you. Currently. there are only 6 whole ownership condo or townhome listings in the mountain area to choose from priced under $200,000 and 5 of 6 are 1 bedroom condos.
Steamboat Grand offers 58 fractional ownership options today. Since January, there have been
44 sales or current pending contracts for sale and 22 of those have happened since June 1st, 2017. Fractional ownership purchases are on the rise again.
Most of sales have been 1 or 2 bedrooms with just one 3 bedroom sale since June which may indicate the new uptick in sales is mostly price driven. Sales for 1 & 2 bedroom fraction ownership at the Steamboat Grand are from $28,500 to $200,000. The 3 bedroom was a $200,000 penthouse.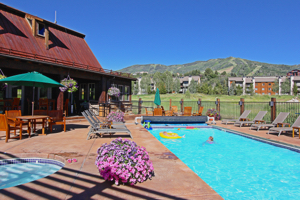 The next segment of the fractional ownership real estate market to take off just may be at The Porches. The Porches are high end quality luxury 4 & 5 bedroom homes. Prices there are $194,000 to $965,000 depending on what fraction of ownership you are after. The Porches offers 1/8th share (6 deeded weeks of ownership) starting at $194,000. This segment of the market has taken a bit longer to recover with similar 1/8th share homes selling in 2006 for $320,000.